Design with your favorite software, upload the pieces and check the price instantly. When everything is easy, nothing is impossible.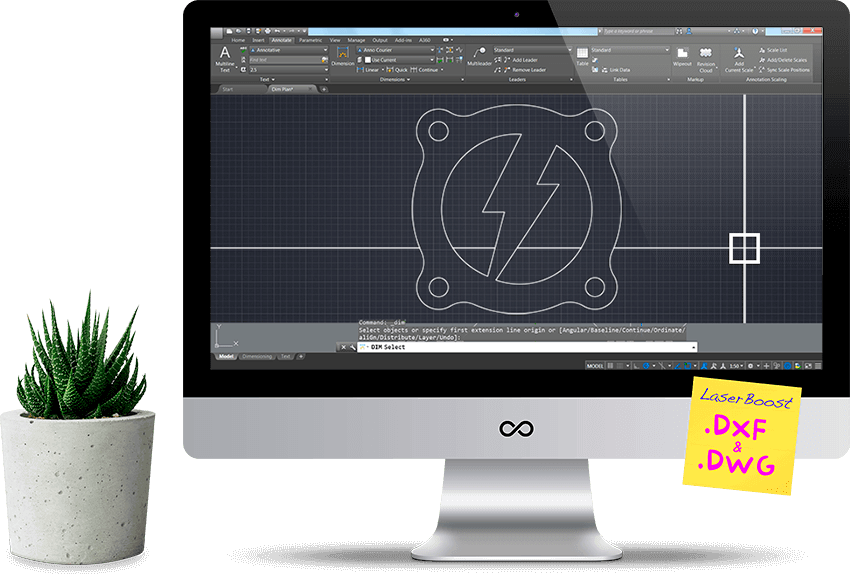 Design with your favorite software and export your creation to .dxf or .dwg, we also accept other vector formats.
Upload one or several files at once, select material, finish, thickness and quantity. The price will appear instantly.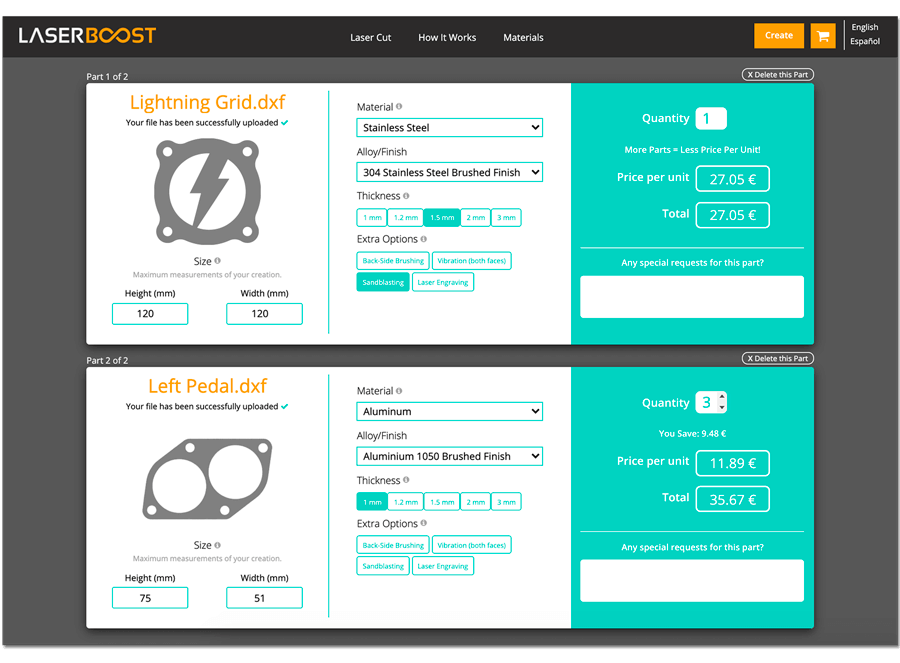 Check your cart, tell us where to send the merchandise and pay safely.
Your designs will start to take shape immediately and your order will be ready in 48h.
From 1 part to 100.000 with measures from 5mm to 2000mm. The all-purpose service.