Multiformat, intuitive interface and instant pricing. Easy peasy.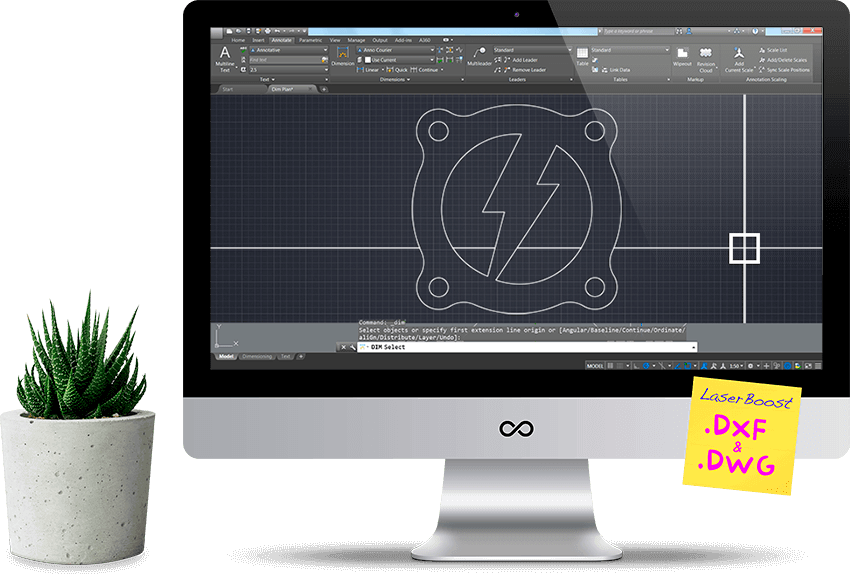 Design with the software you feel most comfortable with – we accept most vector formats that can save/export to 2D and 3D CAD programs.
Supported Formats:
Upload a file in DXF or DWG format to our website, the parameters will be automatically detected. Just check the values and select your options, easy peasy!
In our configurator we show You only the materials currently available at the factory (updated in real time), and we ask for minimum details of your part to show you a real and fair price instantly.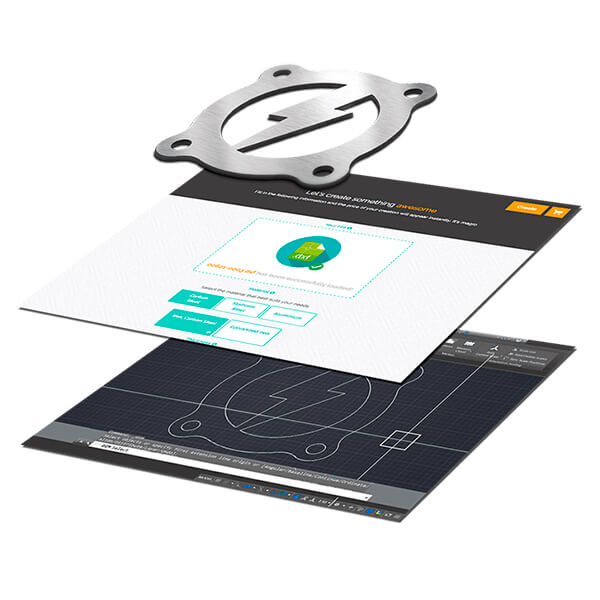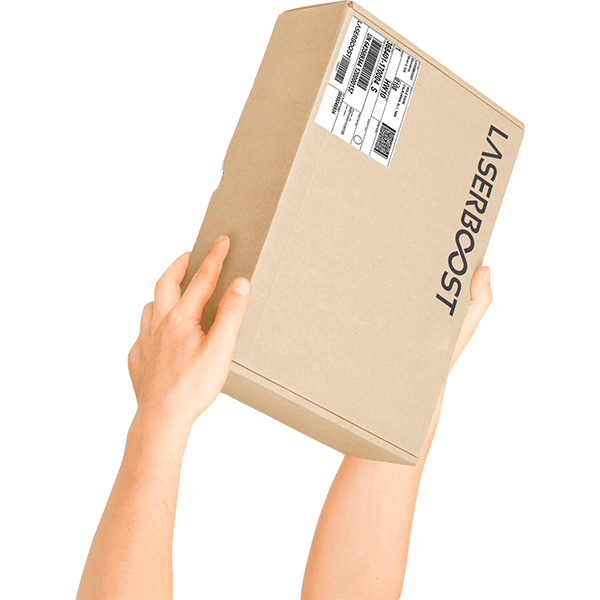 With LaserBoost, turn your design into a reality is very easy. Upload your design to the configurator, choose your options, check the price instantly and confirm the order. Your creation will be manufactured in less than 3 business days. No account setup. No delays. No worries.
Incredibly fast, amazingly accurate.
Cutting speeds up to 36,000 millimeters per minute (2.16km/h) with an accuracy of ± 0.1mm. We load specific cutting configurations for each type and thickness of material. We use cutting techniques with oxygen and nitrogen – we choose the technology that offers the best quality for your design.
Reality surpasses fiction in 72 hours. (or less)
Fast manufacturing through agile workflows, guaranteeing the creation of your order in less than two business days.
The right measure to do great things.
Carbon Steel, Stainless Steel, Aluminum, Brass & Copper.
At LaserBoost we offer laser cutting of metal parts without minimum quantities with dimensions up to 1000 x 1000 millimeters and with thickness between 1 and 3 millimeters. Explore our materials section, discover our finishes, get inspired and start your creation.
Do you need a higher thickness or a larger work area?
Does your project need to go one step beyond laser cutting?
Our best marketing is quality.
At LaserBoost the quality is found in the DNA of the people, the services and the machinery involved. We improve our online service through satisfaction surveys and perform daily calibrations and inspections of all our facilities and machines.
Our 6 main quality control points
A clear and graphic explanation of our quality inspection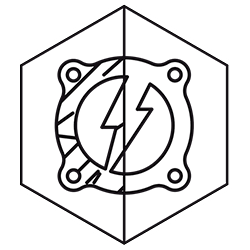 Without scratches
We avoid deep marks, especially on the front side of the part.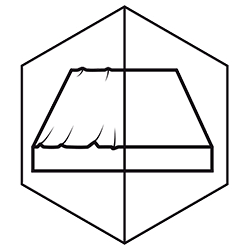 Free of burrs
We eliminate dangerous burs on the edges of the sheet.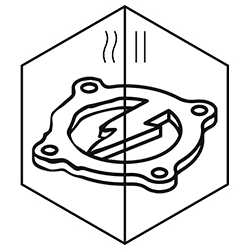 Flat and without bumps
We ensure uniformity and flatness throughout the process.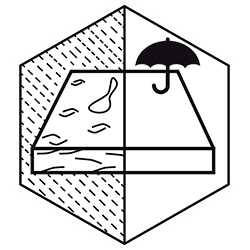 Clean and rust-free
We store our materials in dry and climate-controlled environments.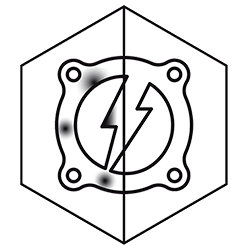 No burns
You will not find burns or flashes on your creations.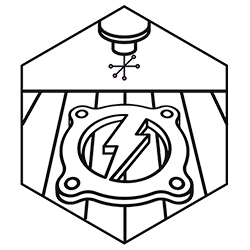 Perfect dimensions
We compare your design with the final result and only deliver excellence.
Gold, the color of winners
LaserBoost Quality Seal. The difference between the good and the excellent.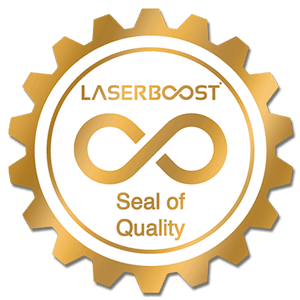 We master the process, control the raw material and recreate your designs with superior precision and quality.
​All your parts are inspected one by one to guarantee excellent finish and a perfect correlation between our manufacturing, your files and your options.
We make sure that all your creations are worthy of the LaserBoost Quality Seal.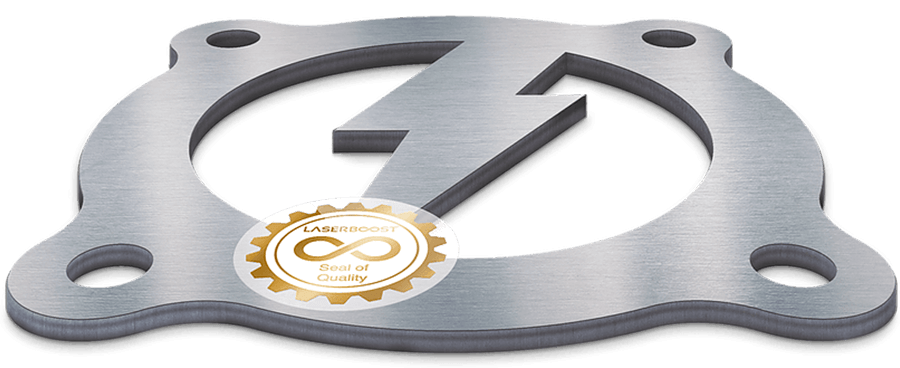 You will find our Quality Seal in all your creations.
Maximum quality. Minimum environmental impact.
At LaserBoost we fight climate change and global warming by seeking more sustainable resources and reducing waste from our operations. We understand that the supreme reality of our planet is its vulnerability.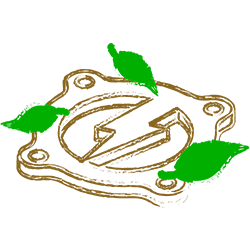 Materials
Our raw materials 100% safe and free of dangerous agents.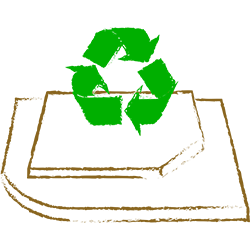 Operations
In our processes all the remaining material is destroyed in a controlled manner and recycled according to its type and condition.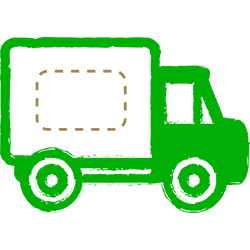 Shipping
We reduce the volume of our packaging at every opportunity and use only 100% recyclable materials.
Good planets are hard to find, let's take care of this one.