Easy to work with,
Malleable.
Excellent electrical
conductivity
Ready for Aesthetic
Applications
Instant price, online configurator and parts ready in 72h.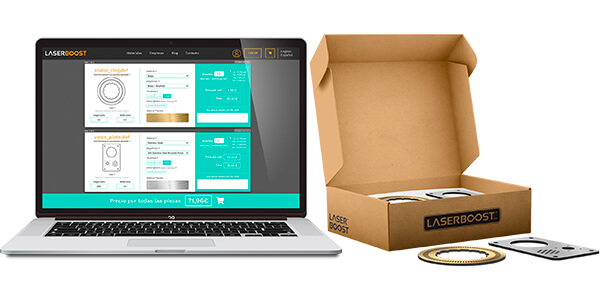 Vivid color. Electric feelings. A classic.
With an excellent electrical conductivity and clearly visible reddish appearance, copper stands out for its wide range of applications due to its also high resistance to the formation of bacteria, good ductility and its nice aesthetics.
In the vibrated variant, we treat the surface with ultra-soft abrasive discs for an industrial and homogeneous finish.
For the SandBlasting finish, we shoot the surface with micro glass spheres sand at low pressure without affecting the original shape of your part, leaving the surface clean and free of imperfections.
We recommend the Brushed / Shiny finish for aesthetic applications.
This material can generate dark stains with time over the surface, external protective treatment is recommended for aesthetic applications (varnish, PVD …)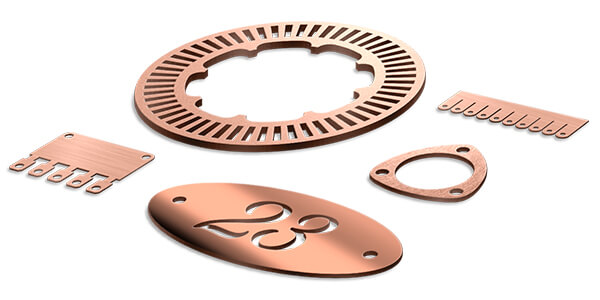 Technical designation: E-Cu F25 density 8.96 g / cm3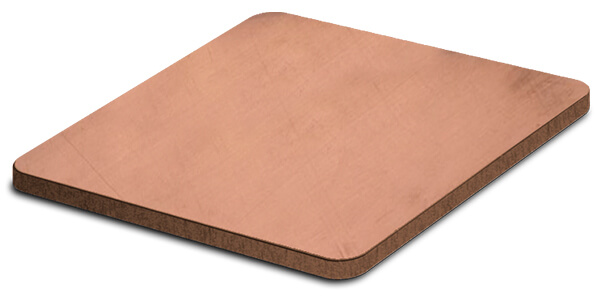 Unfinished state may contain marks and scratches from the supply itself.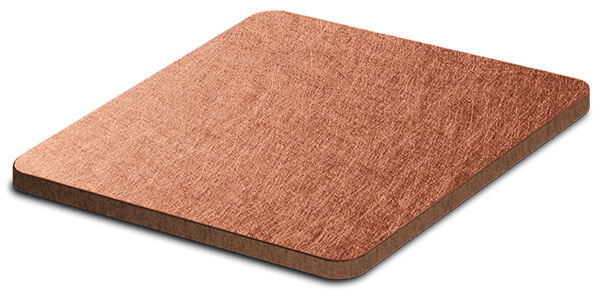 The Vibrated finish is applied on both sides of the part.
The SandBlasting finish is applied on both sides of the part.
The Brushed finish is applied to the front visible face of the part. Brushing is applied in horizontal alignment.*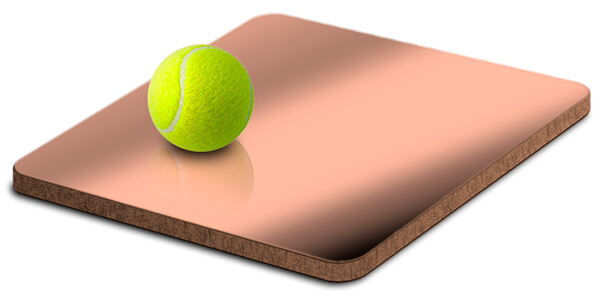 The Shiny finish is present on the visible face of the part. *
Brushed and Shiny Finish Considerations *
The Brushed and Shiny Finish will always be present on the visible side of your file. If you select the extra Aesthetic Brushing, the finish will be present on both sides.
The brushing alignment will always be horizontal, according to the position of your documents.