Our Passion: boost production
At LaserBoost, we believe that manufacturing is a logical process that should be accessible to everyone easily and efficiently. For this reason, we have developed an automatic system that allows users and businesses to order production for their parts in a simple and effective way, saving time and resources. Our goal is to ensure that production is never a barrier to your projects.
In 2018, we launched LaserBoost.com, establishing ourselves as the first digital platform in Spain to provide real-time quotes for sheet metal parts and the consequent first version of our innovative online configurator.
We started our journey in collaboration with production partners, but in order to ensure complete control, excellent quality, and timely deliveries of orders, we decided to invest in our own production facilities.
This strategic step underscores our commitment to production excellence and our dedication to quality.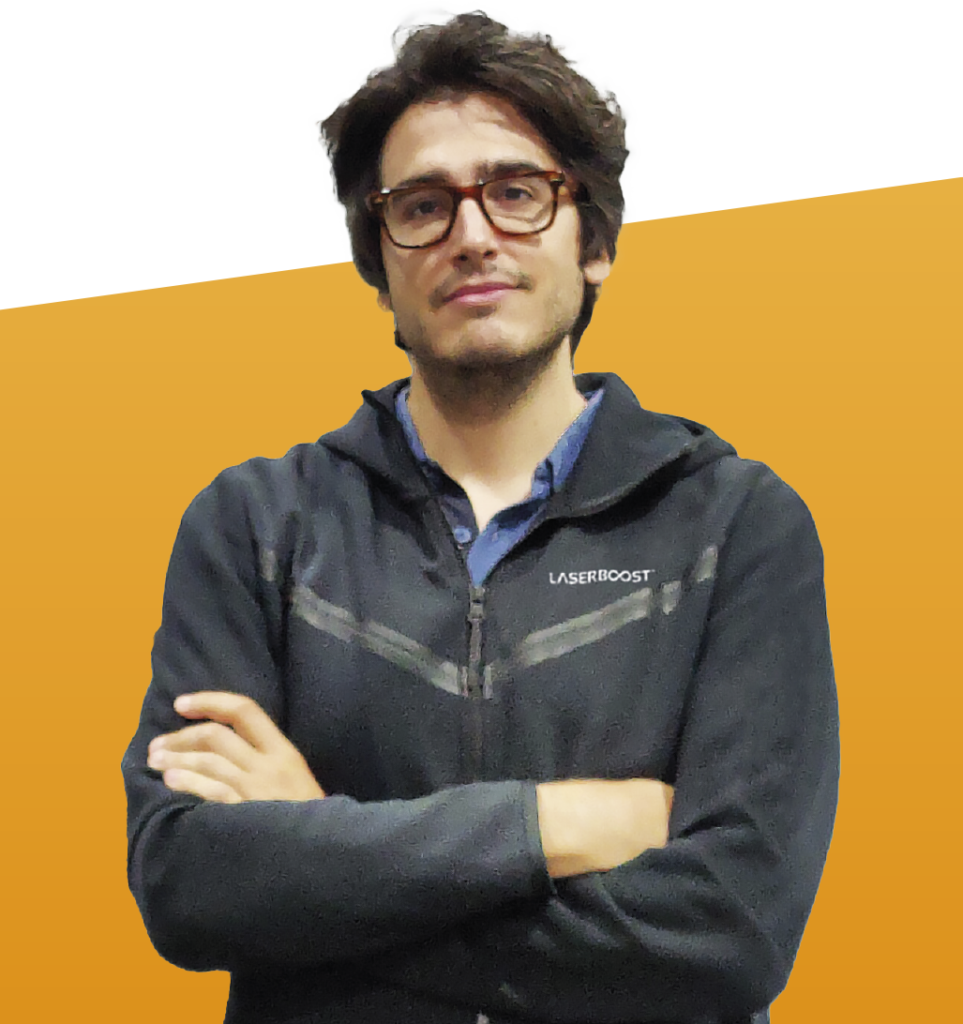 As a maker, I love make things, wrestling with my ideas, Developing and refining. I firmly believe that during the creative process, production should not be a stopper.
Outsourcing manufacturing can be a tedious process, filled with doubts, email threads, and endless queue. The goal of LaserBoost is to make it possible for you to request manufacturing online in an easy and secure way, just like shopping on Amazon.
Our mission is to ensure that production doesn't hinder your projects. You design, and we take care of the rest.
Joan Garcia, Founder and CTO of LaserBoost
Digital Manufacturing, Real Solutions.
At the core of our operations reside our team of developers—akin to wizards of technology—continuously conceiving methods to elevate the brilliance, speed, and innovation of our platform.
However, our essence isn't solely embedded in code and algorithms. We also harbor a distinct team spearheading production, quality, and punctual deliveries. These maestros transmute digital concepts into tangible realities, operating with the meticulousness of watchmakers and the commitment of artists to guarantee impeccable and timely production.
Collectively, we compose a harmonious symphony of innovation and efficiency, seamlessly blending technological prowess with artisanal dedication to realize visions and exceed expectations.
Consistency makes the difference.
A quick glance at the versions of our acclaimed online configurator reveals a continuous effort of small yet solid updates to forge the ultimate platform for online manufacturing – the first of its kind.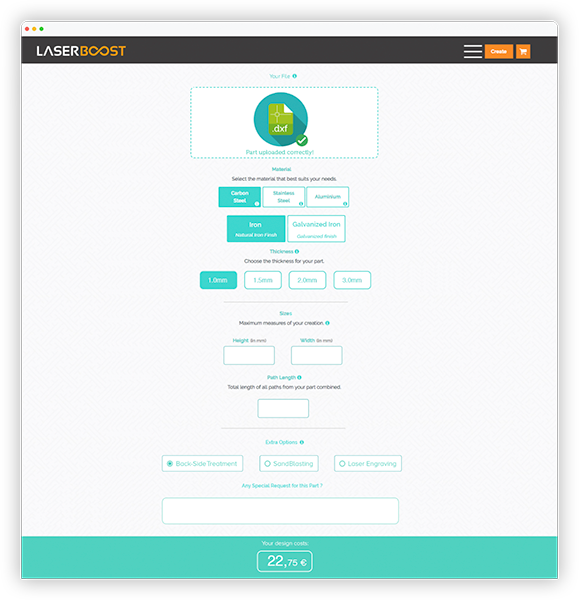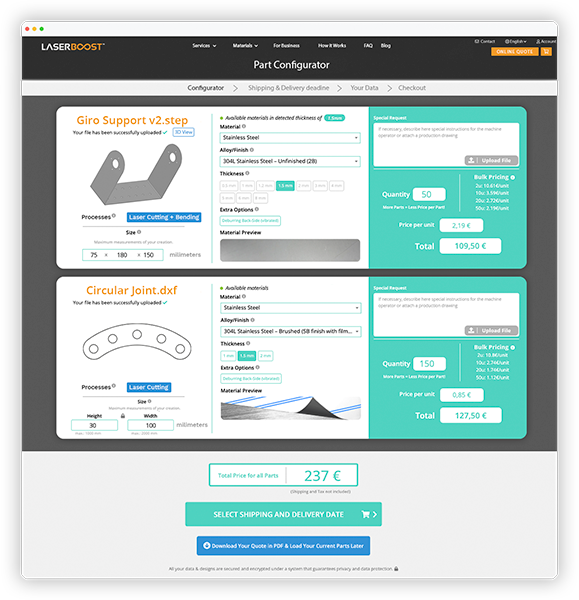 LaserBoost v2.0 – "friday"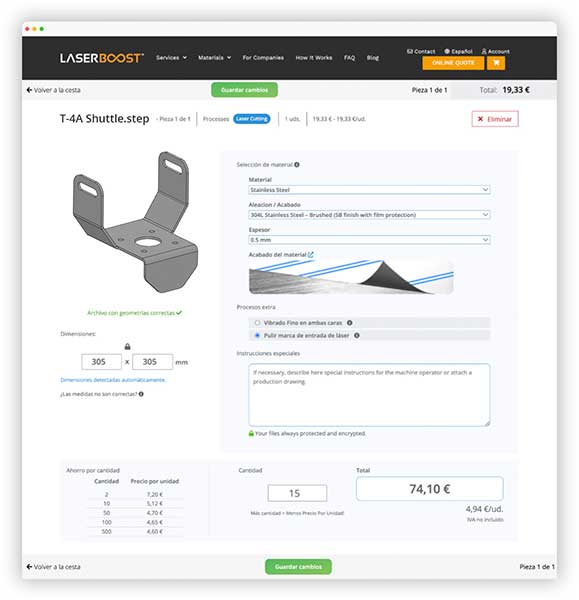 Currently, we have the privilege of providing our services to thousands of companies and individuals from all corners of the world. We have adapted our production system to efficiently handle projects of any scale, whether it's a single piece, prototypes, short runs, pre-series, or large series.
We remain committed to innovation and continuously work to enhance and expand our service offerings through our online platform.