Design Guide for Laser Cut and Bending Parts
Useful information on supported 3D formats, how to properly prepare your files for laser cutting and bending, and our process capacities and limitations.
Click on the topics to access them.
At LaserBoost, we perform sheet metal bending using the "air bending" method with the latest state-of-the-art technology from Trumpf™.
This method requires a punch and die to shape a flat geometry into a volumetric one.
We have the experience and machinery necessary to ensure manufacturing that aligns with your designs and delivers a superior quality finish.
> Capabilities of the bending process
Our precision and maximum measurements at a glance:
Maximum Size of Your Unfolded Part

* Check here for manufacturing tolerances
> Appearance and finishes
During the bending process, typical bending marks may appear. These marks can be more or less visible depending on the material and thickness. In materials with a PVC protective film (available only for stainless steel), the marks are less visible. Currently, we do not offer finishing operations to eliminate this effect.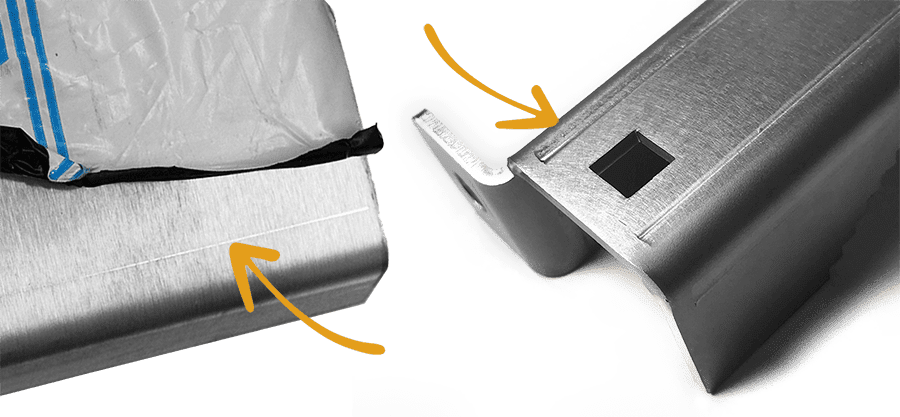 Example of Material with Protective Film
Example of Material without Protective Film
Cutting Density and Temperature-Induced Deformation
Laser cutting is a precise technique for manufacturing parts. However, if a design has a high cutting density, elevated temperatures can be generated during the process. These temperatures might lead to deformations in the part, compromising its quality and functionality. Therefore, it's important to consider the distribution of cuts and adjust the design to avoid excessive heat concentrations.
At LaserBoost, we employ different cutting strategies to deal with this effect. Nevertheless, in extreme cases, the effect might still be visible. One way to reduce this effect, especially common in grid patterns, is to space out the holes. Additionally, this approach can lead to cost savings for your part.

Design with High Cutting Density
Design with Moderate Cutting Density
If this were to occur, in most cases, it can be resolved through a simple manual adjustment.
At LaserBoost, we offer various surface finishes for your bended parts. All of these finishes are applied before the bending operation. Below are some details about the finishes we provide: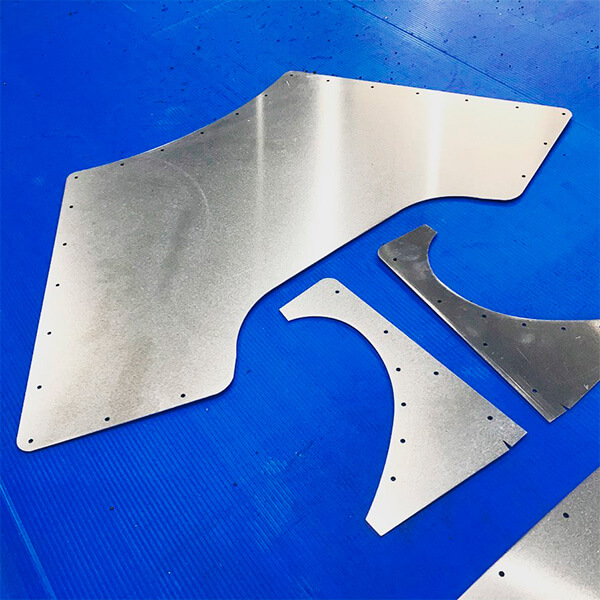 Material is delivered as supplied, may contain scratches, marks, burrs and a non-uniform visual appearance. Applies to both sides of the part.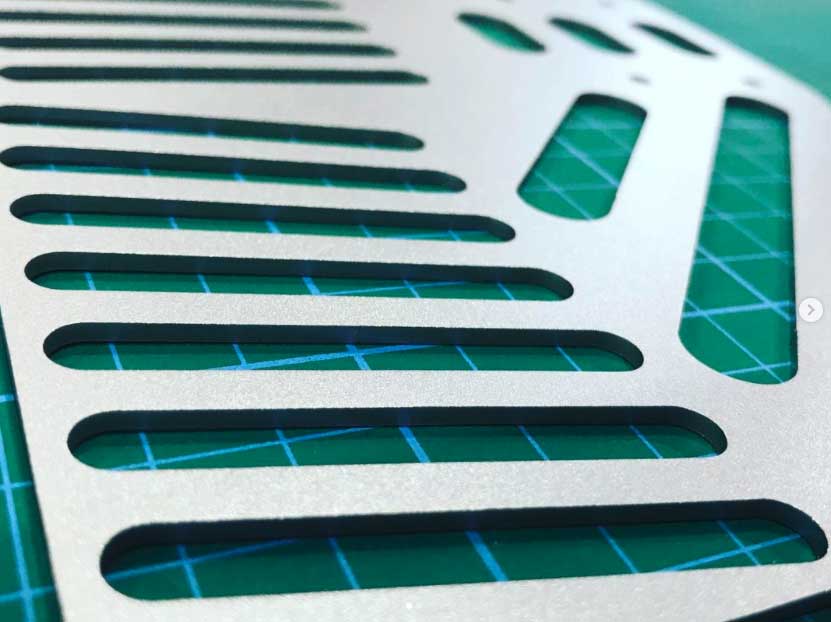 The parts are carefully sandblasted with glass beads, leaving a clean and homogeneous surface. Applies to both sides of the part.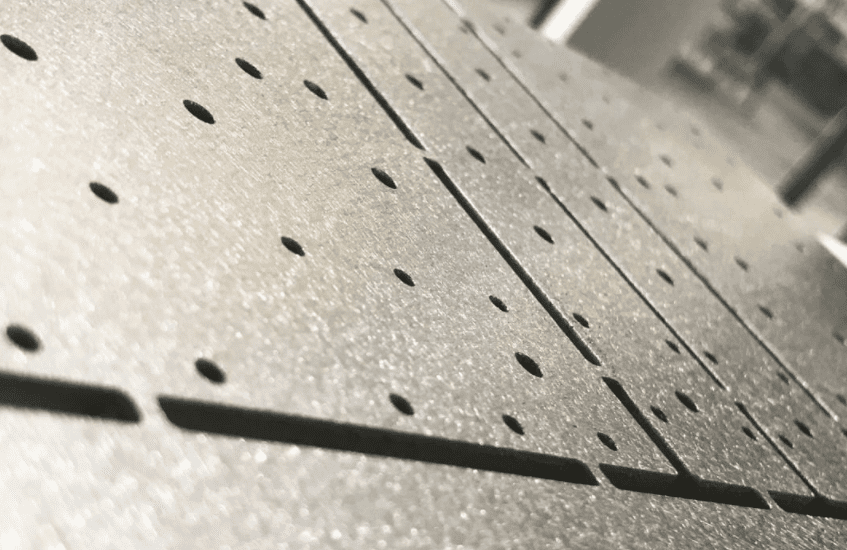 We apply an orbital vibratory finish on the part, providing a uniform finish and freeing it from burrs. It is applied to both sides of the part.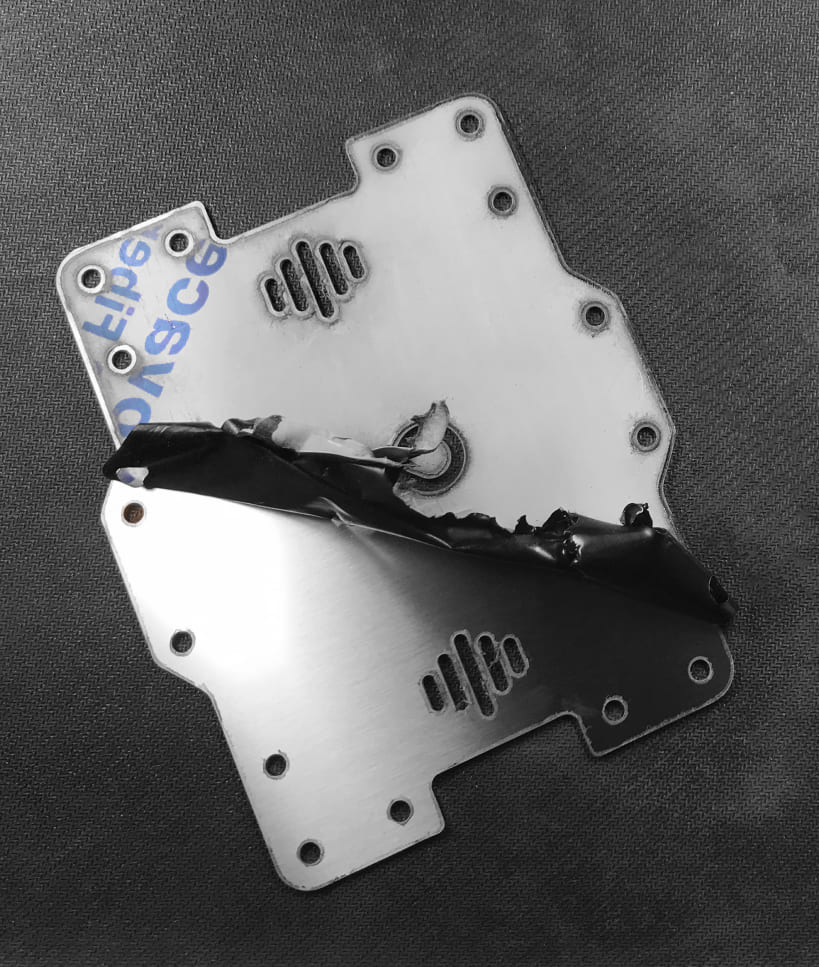 Factory brushed finish, the part is delivered protected with PVC protective plastic, can be removed manually. Applies only to the front side of the part.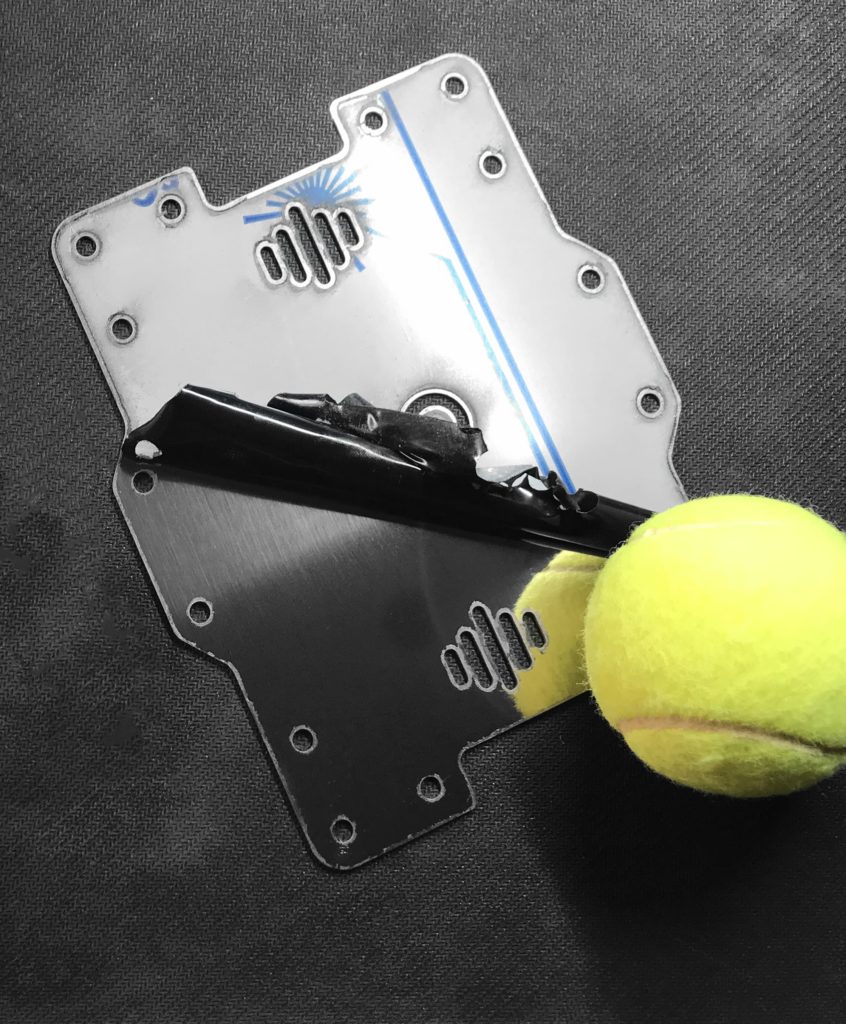 Bright factory finish, the part is delivered protected with PVC protective plastic, which can be removed by hand. Applies only to the front side of the part.
For more detailed information on the characteristics of each finish and availability by material, please refer to the specific page for the material in question. You can access the main page of our materials here.
We support STEP format for our laser cutting process with bending. All CAD software can export to this universal format.
Our platform is able to detect all the necessary parameters to show you a price on the fly. You can download some example parts in STEP format below:
If you do not have the STEP file of your project, you can send your instructions to our technical team at info@laserboost.com, they will generate the file for you.
Do you have any doubts about the creation of your files? Contact us.
> Recommended software for making files for laser cutting and bending – 3D
All CAD software on the market can save and export files in the formats we support in our online configurator. Here is a list of our recommendations.
Formats supported by LaserBoost
Autodesk Fusion360™ (free)
Autodesk Fusion360™ is the fastest way to start designing your first sheet metal parts, it's easy, intuitive and the web is full of tutorials to learn. SolidWorks™ and Autodesk Inventor™ are the most widely used free versions in the industry. Paid options, such as Caria™ and PTC Creo™, have a very powerful and comprehensive sheet metal drawing module.
Remember that it is necessary to upload the parts free of dimensions, boxes, drawing templates, balloons of information and in real scale 1:1 in millimetres.
The 5 basic points to get your parts ready for our configurator:
Your part must be the exact size you want it to be manufactured (1:1 scale), in millimetres. For parts with cutting and bending, the dimensions cannot be edited in the configurator, for different dimensions you will have to modify the file in your CAD software.
Your file must contain a single part and only its geometry. Note balloons or dimension balloons will be omitted during fabrication.
Our bending forming technology is commonly referred to as "air bending". Your designs must meet the following guidelines in order to be manufactured correctly.
All bendings of your creation must have radius folds. We do not accept files with bendings without a radius.
Make sure your designs do not contain any of these elements if they are not really necessary.
In order to be able to manufacture your parts with bends according to your CAD files, their bends must comply with a certain shape and geometry. Tiny, too large or non-concentric radii are not allowed. The folds must have an inner radius value equal to the material thickness (therefore, the outer radius of the fold must be twice the material thickness).

We are working every day to offer more and more industrial processes online. The following operations are currently not valid for production:
1 – Chamfers and countersinks. Chamfers must be removed during the order process. If your parts require countersinking you can consult our team at info@laserboost.com to offer the process.
2 – Roundings. In the same way we speak of holes with mortises or other rounded protrusions.
3 – Perforations. Not perpendicular to the sheet metal. Our laser process always cuts perpendicularly against the surface of the sheet metal, it is not possible to reproduce angled cut shapes.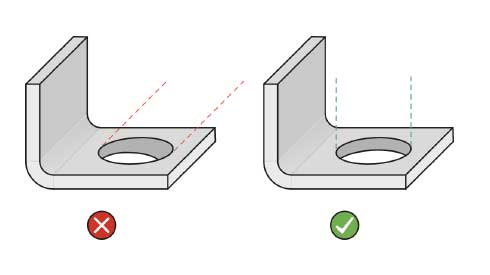 4 – Special bendings. We are working to increase our range of possibilities. The geometries shown below are not yet supported. However, if your design requires any of them, you can contact our technical team for an assessment at info@laserboost.com.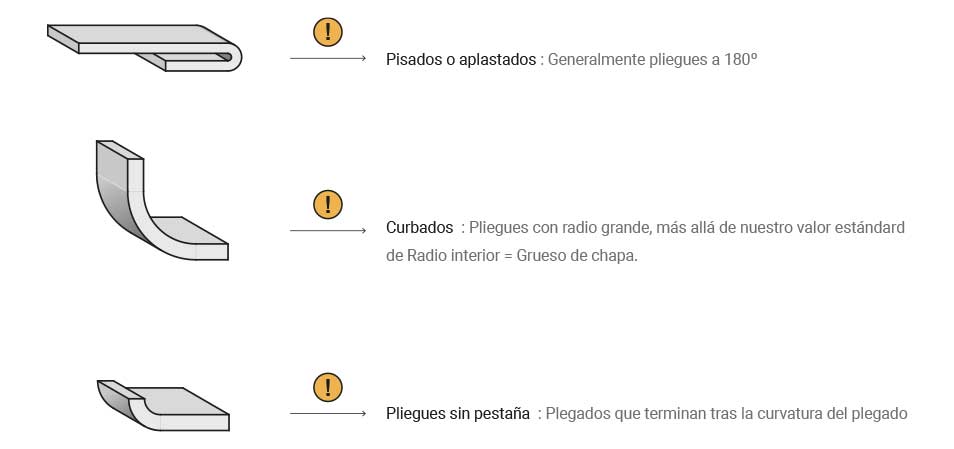 We can perform bendings with any inclination angle within the following limits, depending on the material thickness.
180º  ~ 30º : Possible ✓
30º ~ 0º : Consult with the technical team !

180º  ~ 90º : Possible ✓
90º ~ 0º : Consult with the technical team !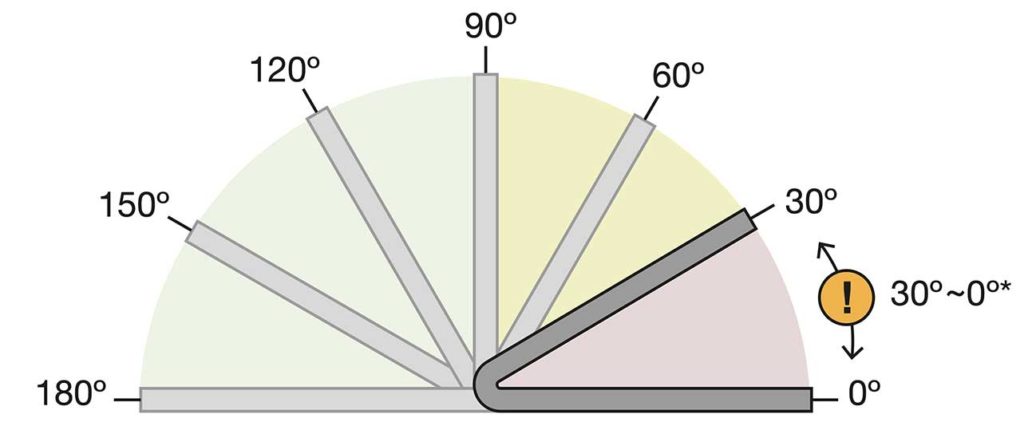 For bendings within the indicated range with the symbol !, you can inquire about feasibility with our team at info@laserboost.com.
In order to bend the pieces correctly and safely, we need the bending heights to meet a minimum requirement depending on the selected thickness. Compliance with this measurement is imperative for the safety of our machinery and human personnel.
Minimum bending height b (mm)
> Minimum distance between bending and shapes
During the bending process, forces are generated that expand and contract the material in areas close to the bend. Any cut shape that is closer to the bend than the measurements indicated below may be subject to deformations.
Safe minimum distance f (mm)
For designs with bendings that are close together or nearly consecutive, it is necessary to respect certain minimum measurements to ensure they are feasible to produce.
Safe minimum distance z (mm)
For U-shaped bendings, there are limitations imposed by the process itself and our tools.
To check if a U-shaped bending is feasible, the folds should be placed at a 45-degree angle against the folding tool, and collisions should be observed.
Example of incorrect geometry with collision:
Example of correct geometry:
We provide you with the diagram of our sharpest tool. This way, you can check for any collision in your design before placing the order.
Your design may need to be shaped or drilled close to the fold, closer than the minimum distances recommended in our manufacturing capabilities guidelines. Our recommendation is to move the holes or add a relief slot in your CAD program at the bend, thus avoiding possible deformations.

In the same way, if a fold ends in a flange height that is lower than the stipulated minimum height, this can lead to deformations, in which case we also advise you to make a groove. An example of this would be parts with sharp folds.

You can find the minimum values of distance to holes in the following link.
When designing your bent parts, keep in mind that flat entities should not touch each other, neither on walls nor on folds. Always leave a free space, a good measure of separation would be 0.20mm.

For the production of your bent parts, our production team prepares the flat version for the first manufacturing process, laser cutting. It may happen that when the geometry is unfolded, overlapping areas may appear, making it impossible to manufacture. We recommend checking this aspect during the design of your parts to avoid delays in your order.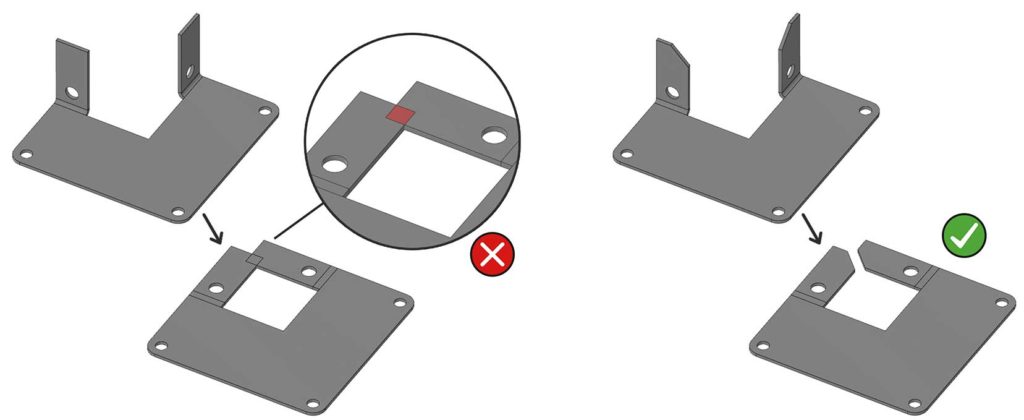 Any questions? LaserBoost's technical team is at your disposal to help you with your design and validate its productive potential.
Contact us here.
About LaserBoost User Guides, Tolerances and LaserBoost service capabilities.
It is possible to correctly produce parts that do not meet the capabilities listed here, however, correct cutting and/or bending results are not guaranteed by LaserBoost if they do not meet the specifications listed on our website. If a design does not meet any of the advertised tolerances, capacities or limitations, it may be produced by LaserBoost at the customer's risk. You can validate the correct producibility of your design prior to ordering by contacting our technical team at info@laserboost.com.
For more information about the use of our platform you can visit our Terms and Conditions of Service.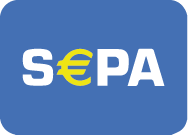 |   Transferencia Bancaria – Factura Proforma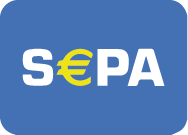 Bank Transfer – Proforma Invoice