Design Guidelines for laser cut with folding
LaserBoost is user friendly and fast.
Understanding a few basic rules about our service is key to ensure that your file is ready for our cutting process.
Design guide and considerations for laser cutting
>

Supported Formats for laser cutting with bending
We support most vector formats; our software is able to detect all the necessary parameters
to show you a price instantly.
Do you have any doubts about the creation of your files? Contact us
>

Recommended software to make laser cutting and bending files
All CAD software can save and export files in the formats we support in our configurator. Here is a list of our recommendations.
Compatible formats with LaserBoost for cut and bend
Autodesk Fusion360™
(Free)
SolidWorks™
(

Free

– student's version)
Autodesk Fusion360™ is the easiest way to start designing your first sheet metal parts, it's easy, intuitive and internet is full of tutorials to learn. SolidWorks™ and Autodesk Inventor™ are the most widely used free version applications in the industry. The payment options shown here, Catia™ and PTC Creo™, have a very powerful and complete bending sheet metal drawing modules.
Remember that it is necessary to upload the parts free of dimensions, boxes, drawing templates and in real scale 1:1 in millimeters.
Preparing your file of laser cutting
The 4 basic points to get your parts ready for our configurator:
Your part must be the exact size you want it to be cut (1:1 scale). If you want the part in a different size than the original file you must indicate it in the configurator. The units in which you must upload your file are millimeters (mm) or inches (in).
Your file should contain only the lines to be cut. To avoid problems and delays, your design should be free of dimensions, notes, borders and objects that should not be fabricated.
Your designs must be free of open points and intersections. Our process handles all lines in
your design as a cutting line, an open area will generate a non-complete cut, and a line  intersection will generate an extra cut. Make sure your designs do not have any of these elements.
The inner radius of the folds of your part must be equal to or less than the thickness value of your design. We work with values according to the standard, using appropriate punches and dies to avoid the generation of cracks or breaks.
We do not make big radius foldings or with variable radius.
>

Not supported geometries
At LaserBoost we have our own manufacturing facilities that allow us to have absolute control over the production, capacity, quality and finishes of the parts. Our online configurator detects if all the required manufacturing processes to create your part are available in our facilities.
1 – Chamfers and countersinks. It includes shapes that are not perpendicular to the sheet, even it is present on the edges, holes or perforations.
2 – Rounding. It includes rounded shapes that affect on the metal thickness, even it is present on the edges, holes or perforations.
3 – Perforations not perpendicular to the sheet. Our laser process always cuts perpendicularly against the surface of the sheet, it is not possible to reproduce angle cut shapes.
4 – Special bends. In our facilities we perform bending with the air bending technique,
a system with punch and die on a press brake. The following bending geometries are
not yet available for production in our facilities.
Useful information to understand the process and its capabilities.
>

Capabilities of the bending process
Our precision and maximum dimensions:
Maximum unfolding part dimensions

The measurements of our sheet formats coincide with the maximum measurements that we can make per part in unfolded mode. If you need more space for your creations, contact us.
We can make folds with any degree of inclination. For acute angles greater than 30
degrees, our team will validate their manufacturability once the order has been
placed.
*For parts with angles in this range, please contact with our team at info@laserboost.com to verify if it is possible to produce.
>

Minimum folding height measurement
In order to be able to fold the parts correctly and safely, we need the fold heights to meet a minimum value depending on the selected thickness. Compliance with this measure is imperative for security reasons of our human team.
>

Minimum distance between bending and shapes.
During the folding process, forces appear that expand and compress the material in the areas close to the fold. Any cut shape that is closer to the fold than the measurements listed below may be subject to warping.
It is possible to properly manufacture parts that do not comply with the tables of Minimum Bend Height Measurement and/or the minimum distance between bends and forms, even so, the correct result of the bend is not guaranteed by LaserBoost, if your design does not comply with the specifications of the mentioned tables.
If the correlation between the design and these tables is not meet, in addition to the folding quality itself, other factors such as the resistance, hardness and other characteristics of the material may be affected. You can find more information about these cases in our Terms and Conditions of Service.
For "U" or "C" shaped folds, we must consider the measurements of the base and the
flange in order to be able to bend the part successfully. The proportion witch we can
ensure the bend quality is: Base should be at least 10% wider than the flanges.
*For parts with this out of guidelines measures, please contact with our team at
info@laserboost.com to verify if it is possible to produce.
>

Marks from Bending process
During the bending process, regular bending marks may appear. These may be more or
less visible depending on material and thickness. Currently, there are no protection
cosmetic operations available to avoid this effect.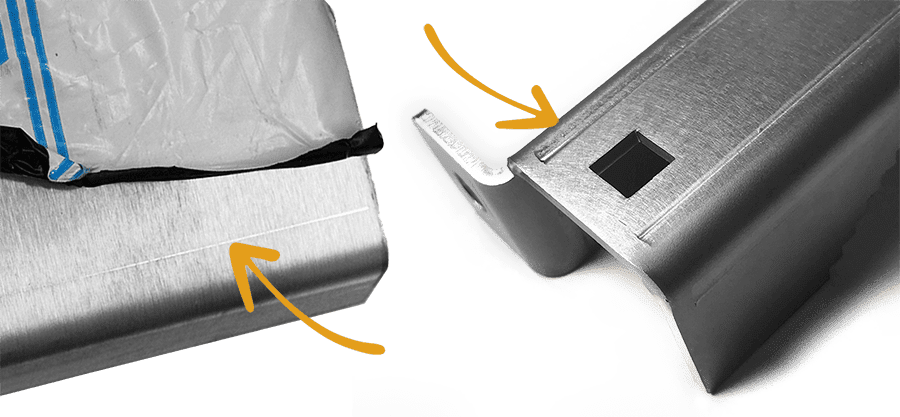 Download Now the full Laser Cutting and Bending Design Guidelines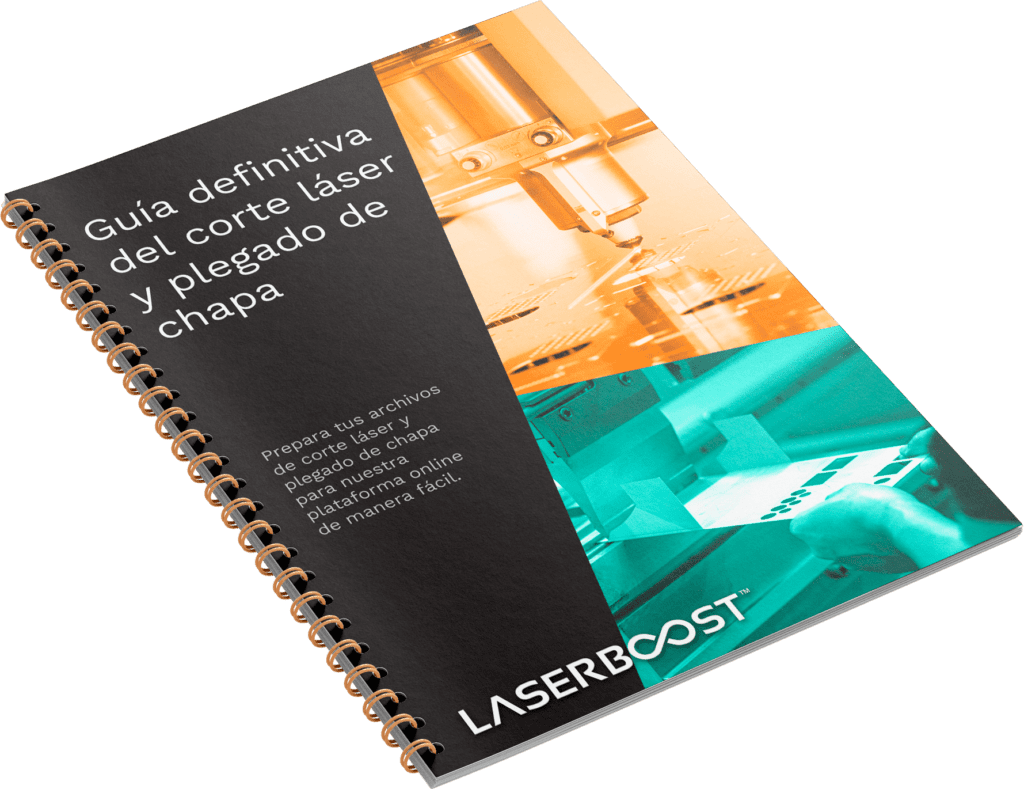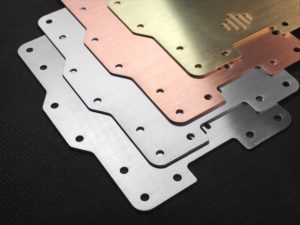 Guides and tips
At LaserBoost we offer a wide range of finishes for your parts. Here, we show you what they look like and their main applications.
Read more »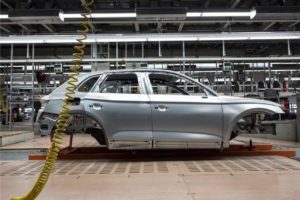 noticias
The automotive industry, with its demanding quality standards, aims to ensure that the end customer, the vehicle buyer, enjoys a product where everything fits perfectly.
Read more »