Real-time online pricing, quality manufacturing and 72-hour shipping.
Accurate, fast, and quality cutting. Our laser cutting capabilities.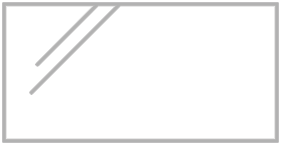 Size of our cutting formats

Do you need thicker or larger-area jobs? Contact us.
Materials are always in stock.
We work with steels and metals from the main European manufacturers, ensuring the traceability and quality of our raw material.
> Natural
> Vibrated
> Brushed with protective film
> Aesthetic Brushed
> Shiny with protective film
> Aesthetic Shiny
> Sandblasting
Power and industrial capacity at a single click.
At LaserBoost we have not only the most advanced online configurator in the industry, but also the latest 2D fiber laser cutting machine in the industry, from Trumpf™.
We cut with nitrogen, we get more precise, cleaner cuts, with less burr and no rust.
High-powered machine with fiber cutting technology.
All happens in our facilities to guarantee quality production and total control of shipments.
Receive it in up to 72 hours wherever you choose and always on time.
Delivered within envelopes, boxes or pallets. No limitations.
We automatically calculate the optimal shipment of your order according to its destination. With the collaboration of the leader in the logistics sector.

Production at your own pace.
Choose the delivery date that best suits you. You will receive your order on the selected date and place, without delay.

Quick, easy, and delay-free.
Discover our online configurator, get the price for your laser cut parts instantly, you will receive your order when and where you want. Your new way of working has arrived.
> 1 – Upload your files
> 2 – Configure your parts
> 3 – Choose delivery date and place your order. You will repeat.