ONLINE LASER CUTTING IN GALVANIZED STEEL
Technical designation
DX51+Z275, 1.0226, St. 02 Z275
Available thicknesses
Galvanizad steel – DX51 Z275
Acabados
Main features
Galvanized finish in both faces. Crystalline surface appearance with gray and silver tones, with galvanic protection of 275 g / m2.

Good corrosion resistance.

Easy to shape by tools, ready for welding operations.

Surface finish and thickness tolerance according to EN 10143
Appearance of Galvanized Steel Finishes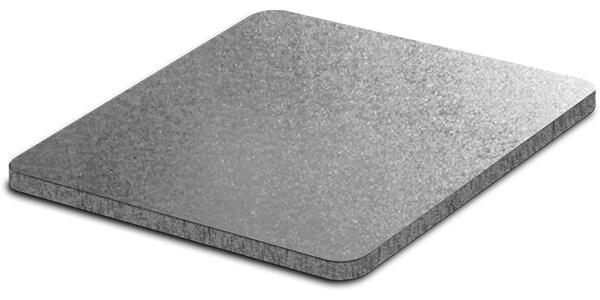 Galvanized Steel DX51 Z275 – Unfinished
The Unfinished state may contain marks and scratches from the supply itself.
– Factory-Protection included.
The Galvanized Steel, easy to recognize for its grey and silver accents, ensures greater environmental resistance without any extra surface treatment. Our galvanized steel has a galvanized protective coating layer of 275 g / m2 or 20 µm per face.
The classic applications for Galvanized Steel are in general those that need protection against humidity, oxidation and environmental contamination: Outdoor structures, light structures, parts for machinery, supports for water systems, covers, and more.
Order Your Galvanized Steel Parts Online Now
Instant price and online configurator. Your Parts in 72h.