Aluminium Online Laser Cutting
Technical designation
AlMg3, EN AW 5754 H111, 3.3535
Available thicknesses
Finishes
Unfinished, Vibrated, Sandblasted, and Brushed.
Main features
Lightweight material, density: 2,7 g/cm3.

Ease of forming and good alloy for welding operations.

Good corrosion resistance.

Surface finish and thickness tolerance according to EN 485-4.
Appearance of Aluminium Finishes
Aluminium 5754 - Unfinished
Unfinished factory-source finish. Front side can contain smooth scratches. Back Side can contain burrs and scratches from cutting process. Back-Side deburring process available in part configurator.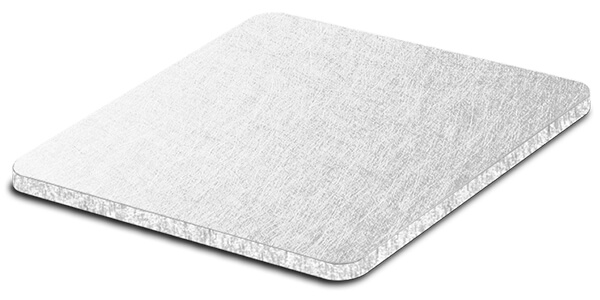 Aluminium 5754 - Vibrated
Unfinished variant with vibration process, it is applied on both sides of the part with a smooth grain.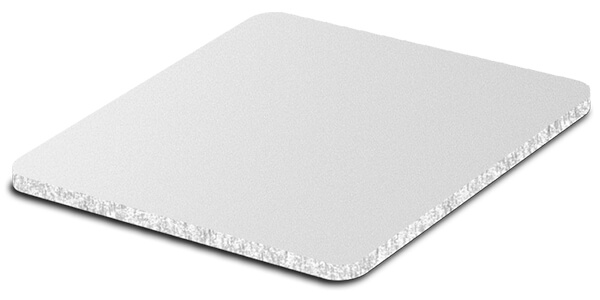 Aluminium 5754 - SandBlasted
Unfinished variant with sandblasting process, it is applied on both sides of the part. We use glass microspheres as abrasive.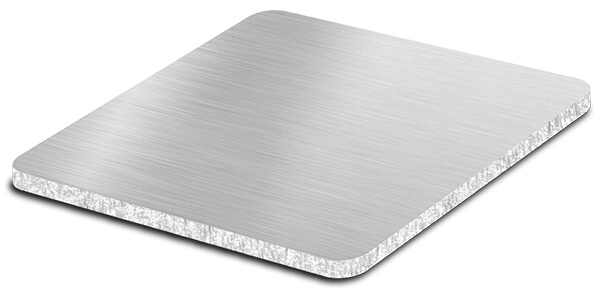 Aluminium 5754 - Brushed Premium
Manually brushed finish with a high end aesthetic result. Finish applied in the face shown in your files. Horizontal brushed alignment. *

Brushed Finish Considerations *
The Brushed Finish will always be present on the visible side of your file. If you select the extra Aesthetic Brushing, the finish will be present on both sides.
The brushing alignment will always be horizontal, according to the position of your documents.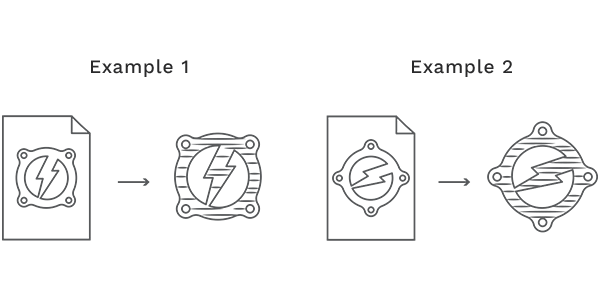 Aluminium Laser Cutting Service
– Light as a feather. Ready to fly.
The metal known for its low density and remarkable mechanical qualities.
We have the 5754 alloy, with superior mechanical performance and easier to be welded, bent and machined than other aluminium alloys.
In the vibrated variant we polish both faces with soft abrasive discs for an industrial and homogeneous finish.
For the Sand Blasting finish, we operate at low pressure with glass micro spheres sand without affecting the original shape of your part, leaving the surface clean and free of imperfections.
For a more aesthetic part we recommend the Brushed finish. This finish is present on the front face of your file. If you select the extra aesthetic finish, your part will be polished after being cut on both sides.
The laser cutting of aluminum allows its use in many areas, thus manifesting all the characteristics of this material: parts for high-performance vehicles, parts for aircraft, general supplies for the industry, covers for machinery, signage, decorative letters, maker projects (DIY) and all kinds of applications where parts with low weight and ease to work are needed.
There are many advantages offered by aluminum, your creations with aluminum laser-cutting online.
Order Your Aluminium Parts Online Now
Instant price and online configurator. Your parts in 72h.