This is how our online manufacturing service works
Real-time online pricing, quality manufacturing and on-time delivery.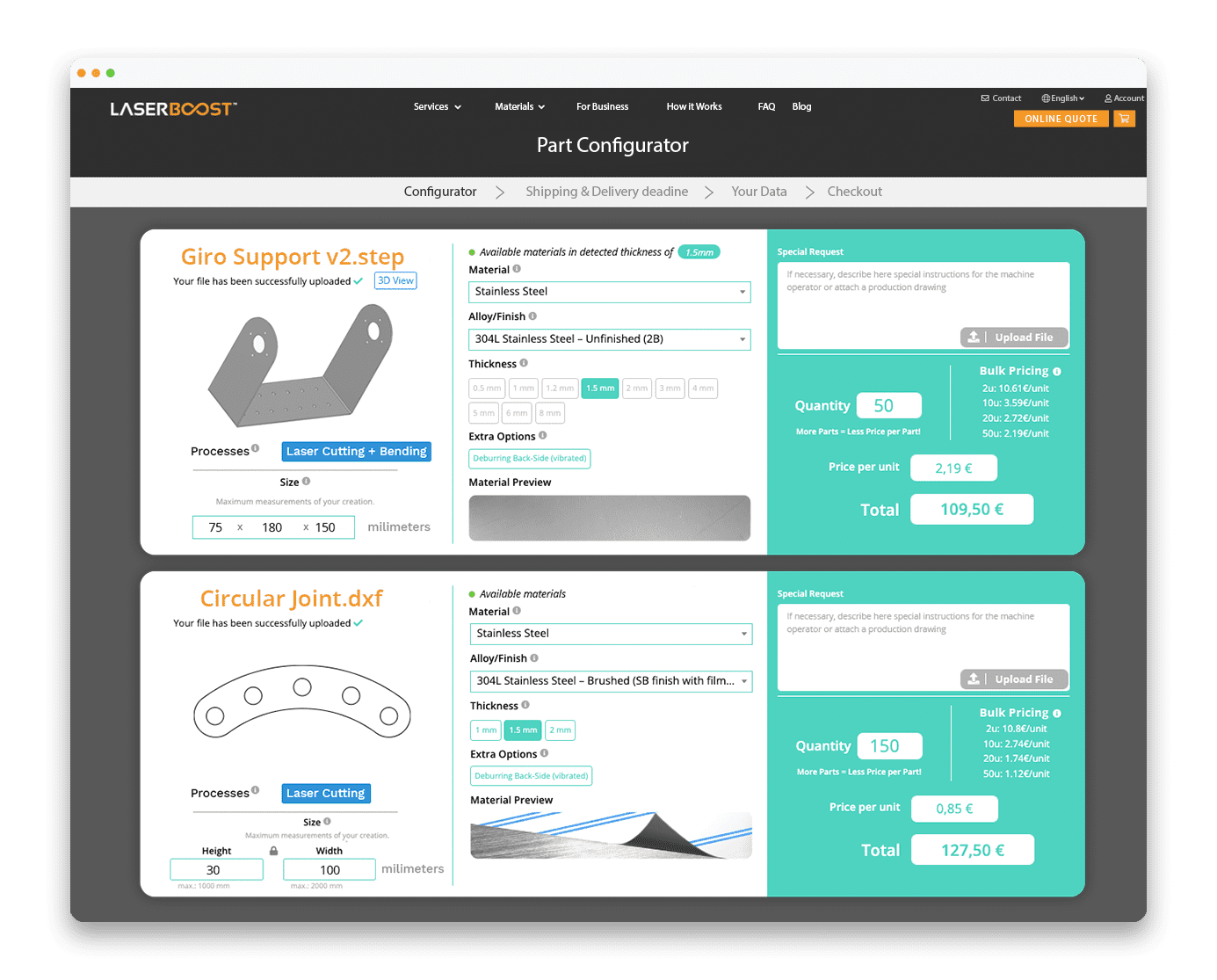 1

- Get the price for your parts in real time
Upload your files to our configurator, our platform will analyze them in seconds.
Select material, finish, thickness and quantity and you will get your price instantly.
2

- Delivery to wherever you specify. Delivery on the date you specify.
We calculate real delivery times with intelligence.
Select the delivery time that best suits your needs.
Your order will be delivered to the place and date indicated.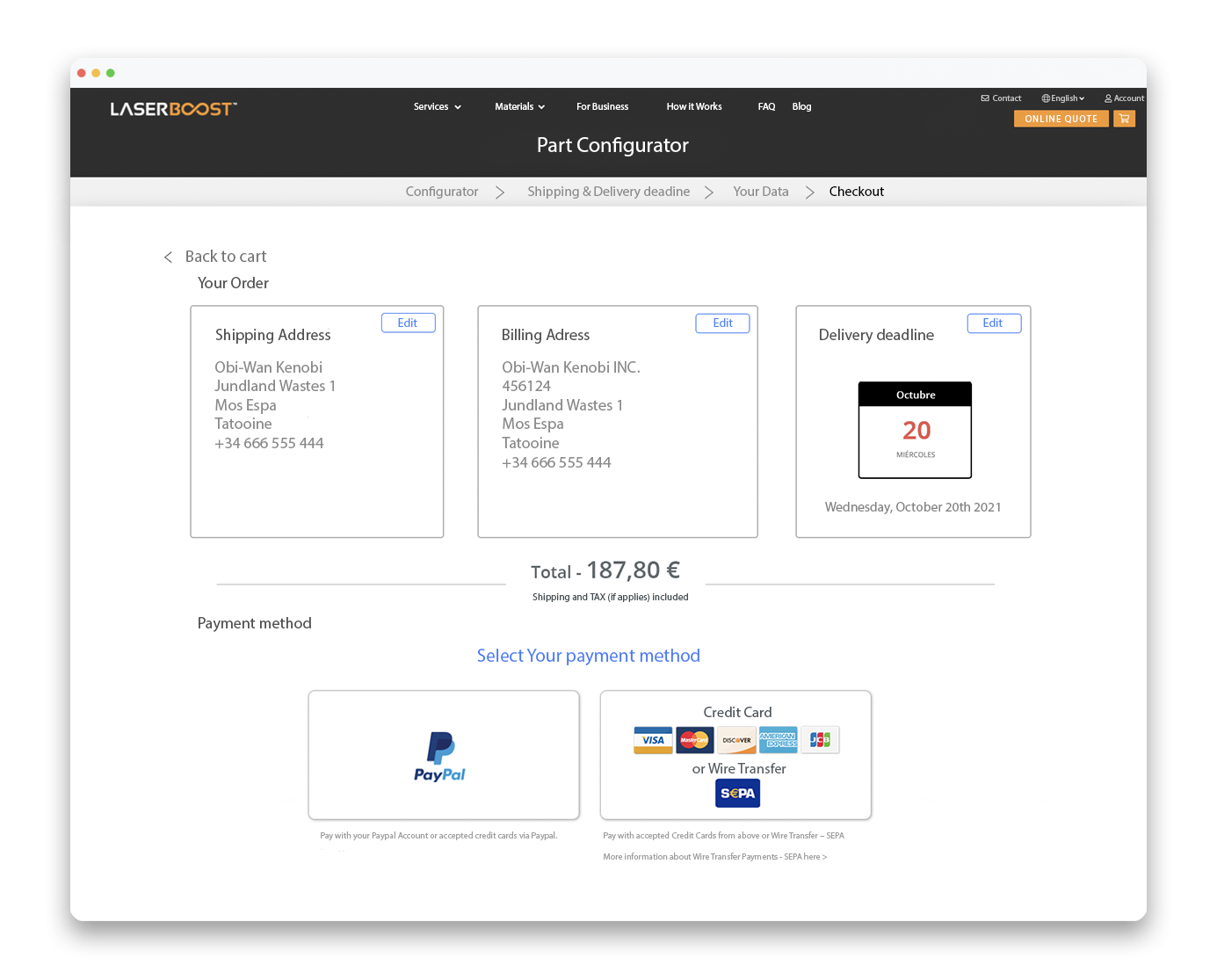 3

- Place your order and everything will start.
Enter your details and place your order.
You will receive a notification with the tracking number when your parts leave our facilities.
Available payment methods:

4

- Your metal parts manufacturing, now fully online.
After payment, you will receive an order confirmation email with your invoice. You will receive a tracking link as soon as your goods leave our facilities.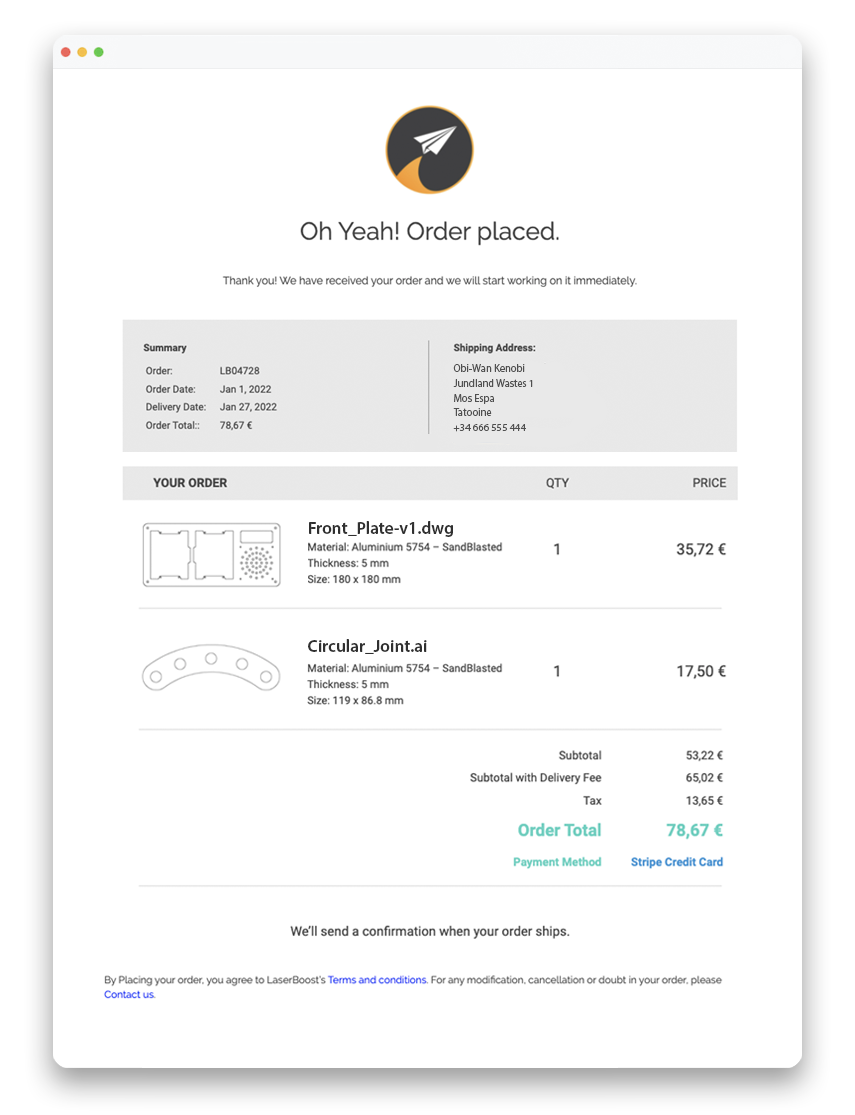 Order confirmation email.
You will be able to find all the information about your orders, repeat production, manage your designs and download invoices in your user account.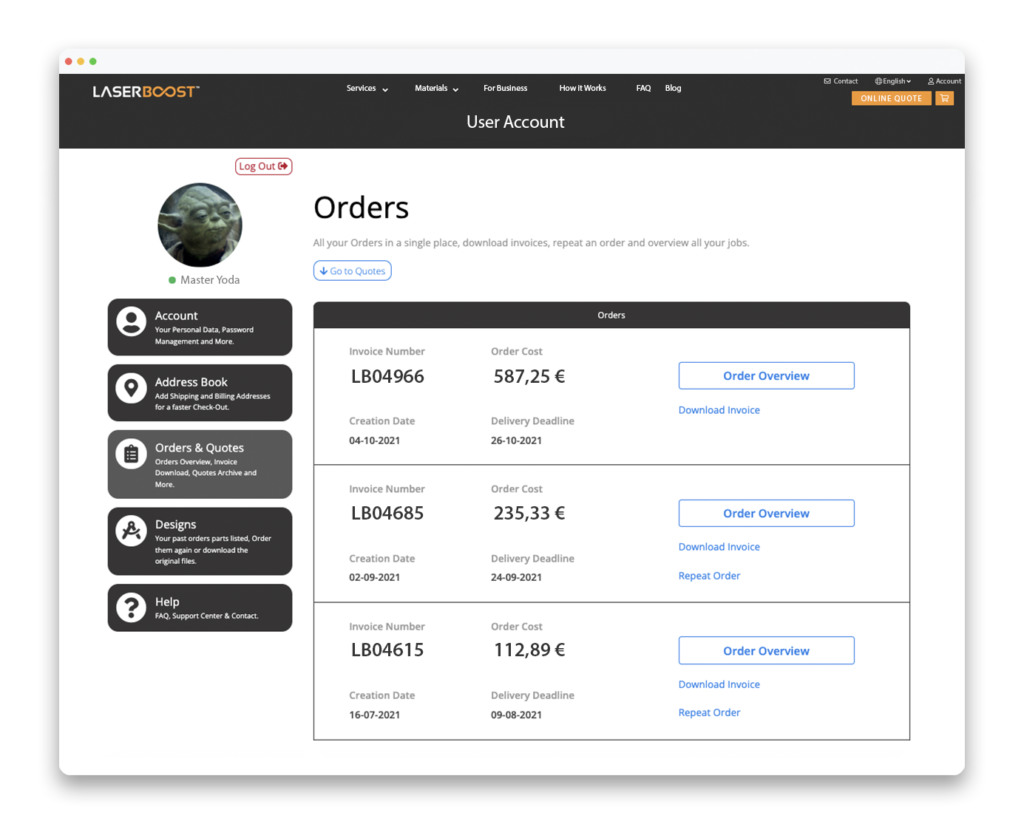 5

- We are the online solution to sheet metal component manufacturing.
You will receive your parts on time, manufactured with a high quality standard and with no surprises.
And all with just one click.
That's LaserBoost.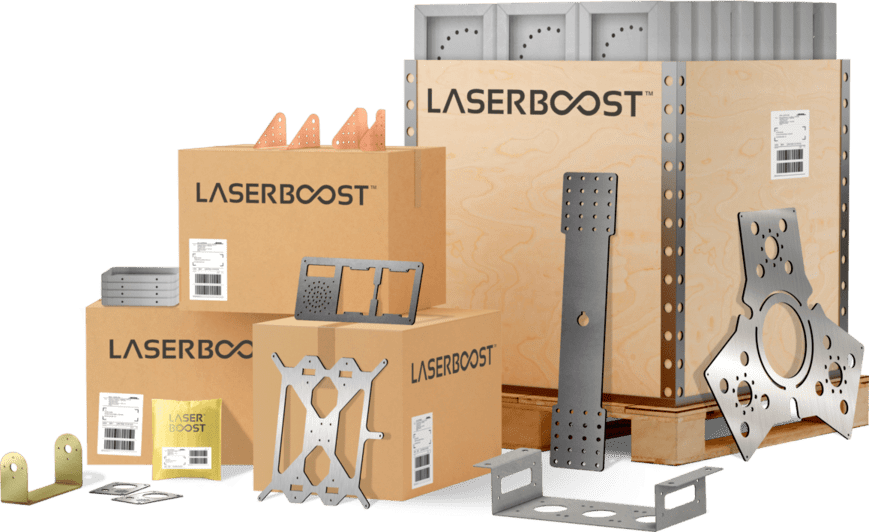 Download Now the full Laser Cutting and Bending Design Guidelines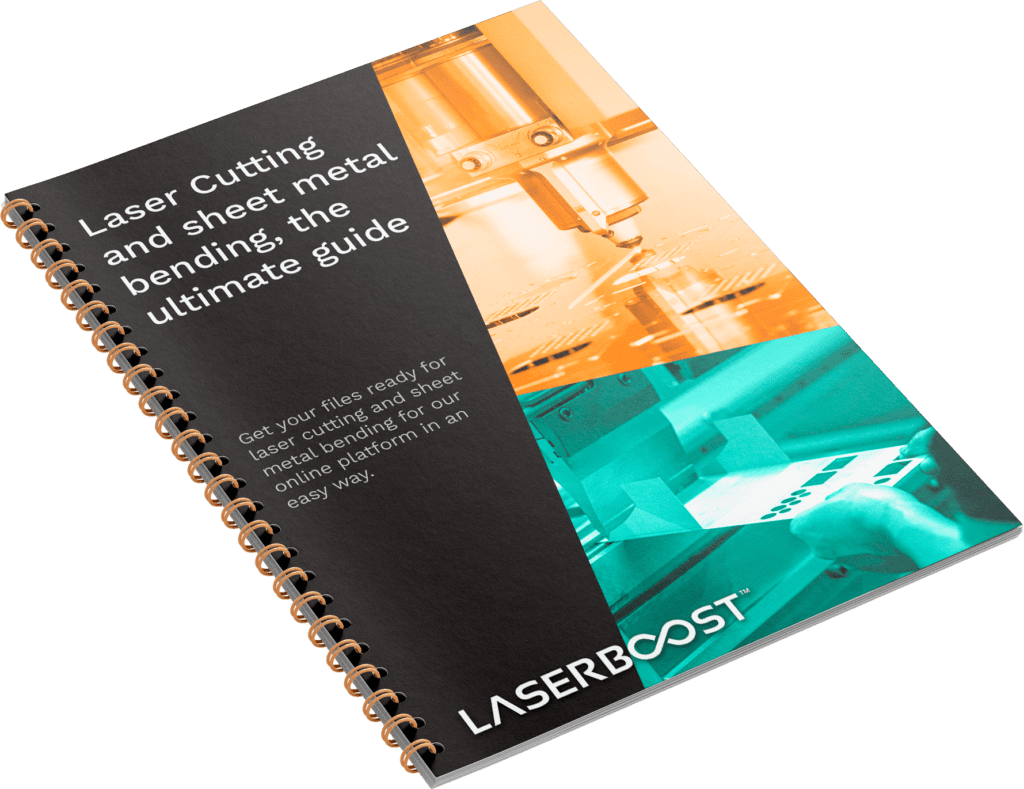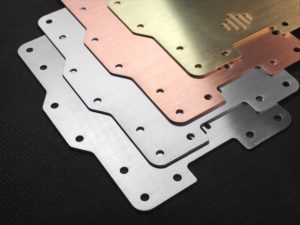 Guides and tips
At LaserBoost we offer a wide range of finishes for your parts. Here, we show you what they look like and their main applications.
Read More »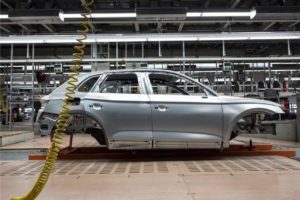 noticias
The automotive industry, with its demanding quality standards, aims to ensure that the end customer, the vehicle buyer, enjoys a product where everything fits perfectly.
Read More »