Perfect for small brands.
And large companies. And you.
A service designed with your needs in mind.
Design freely, upload your files, configure your parts and pay safely.
From 1 to 10,000 parts, with your favorite materials, instant price and everything online.
It has never been so easy before.
Design with your favorite vector program and export your creation to one of the supported formats.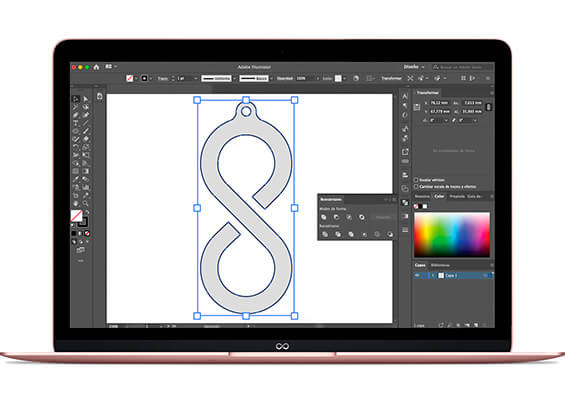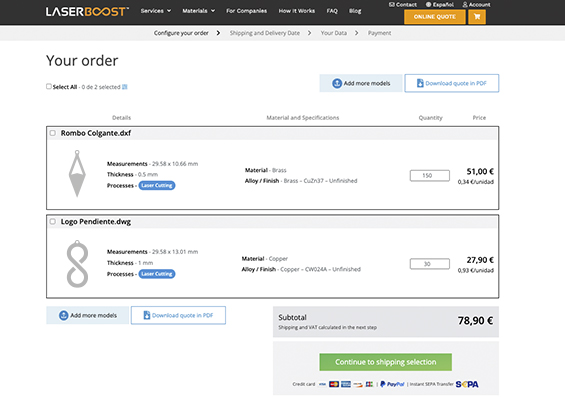 Upload all your files to our configurator, select material, thickness, finish and quantity, the price will appear instantly.
Forget about long email threads and unanswered calls. The real price of your creations instantly, online ready in just one click.
Reality surpasses fiction in 72 hours.
No order minimum, from 1 to 10,000 parts with a single click. Your prototype, small batch and large production run in one place, manufactured with the highest precision laser technology can offer and express shipping.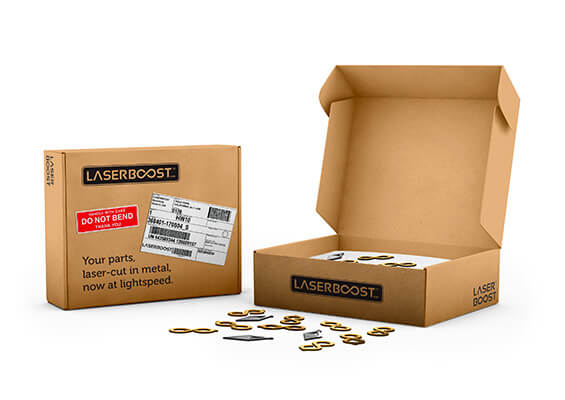 Classic steels and semi-precious metals.
We have the most popular metals for your ideas. Most appreciated for jewelery too, such as stainless steel, brass and copper, now available in different thickness and finishes.
Your collections at speedlight.
Your amazing new way of producing. Create beauty like a beast.