Metal Parts Manufacturing On-Demand. Laser Cutting and Bending.
Your laser cutting and bending parts manufacturing is now online.
Get your laser cut and bending metal parts online with no minimum quantity,
only at LaserBoost.

Your parts made fast with the best materials and finishes.
This is how or service works
Your metal parts production now at lightspeed.
1

- Get the price for your parts in real-time
Upload your files to our configurator and our software will analyze them in seconds.
Select material, finish, thickness and quantity and you will get your price instantly.
Supported formats: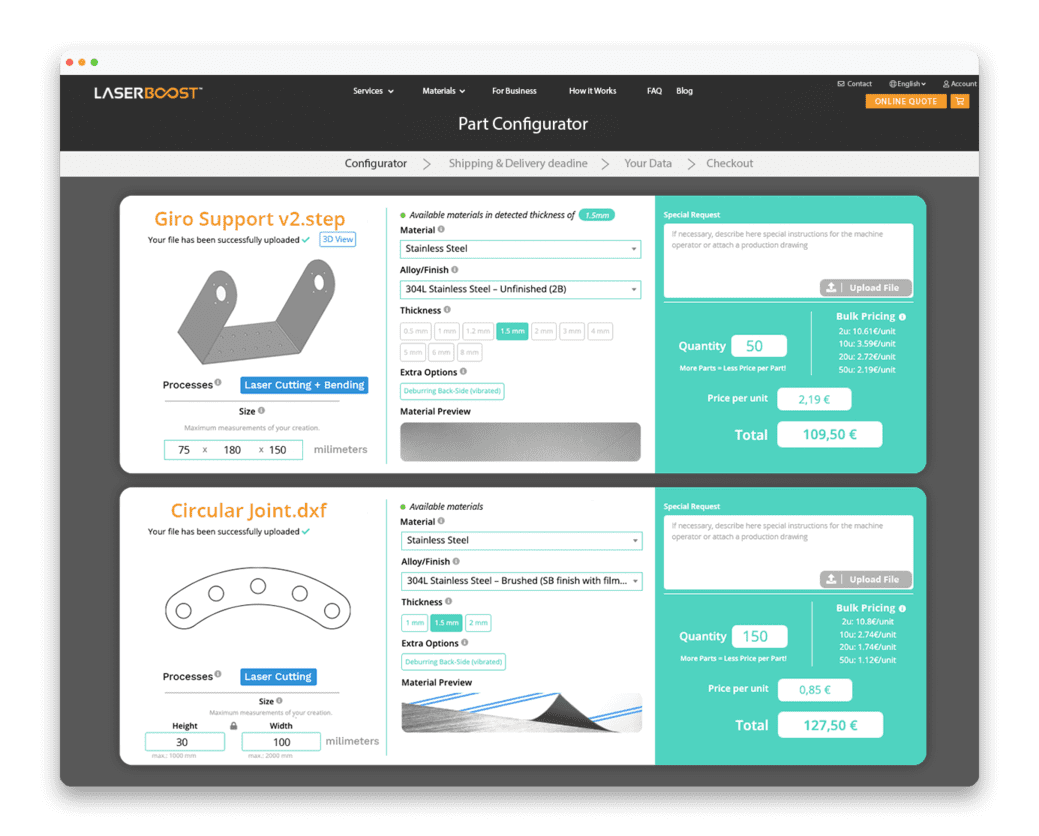 2

- Delivery to wherever you choose. Always on time.
We show you the available dates.
Select the date that best suits your needs.
Your order will be delivered to the place and date indicated.
3

- Place the order and everything will start immediately.
You will receive your parts on time, manufactured in a superior quality standard.
Everything with just a simple click.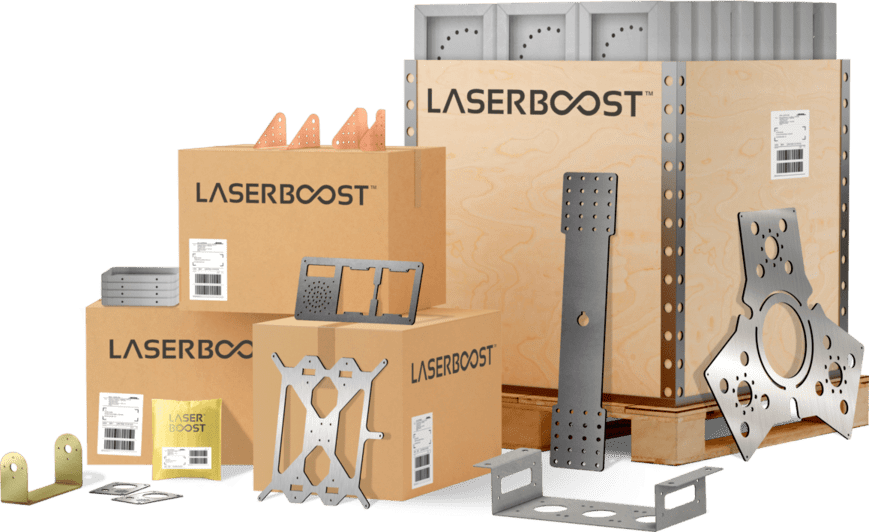 The productive solution that makes sense.
Our software allows us to efficiently manage orders, finishes and shippings, eliminating production inefficiencies in cutting and folding processes, being able to accept orders of any size, showing a fair and real price and delivery dates in real time.
Classical Manufacturing Service
Online Parts Configurator & User Account
Our online manufacturing service is trusted by thousands of companies, manufacturers, engineers, makers, designers and more.
Large volume production with competitive prices for industrial companies, online configurator and delivery date selector.
Small quantities, single parts, signages, lettering, prototypes, jewelry, and art. We manufacture your parts with the best materials, finishes, shipment according to your indications and always on time.