Globally, there is a very high demand for aluminum both industrially and for domestic uses. This is due to its electrical conductivity, lightweight, strength, abundance, and high resistance. Producing aluminum is quite cheap also. Besides oxygen and silicon, aluminum is the most abundant element on earth. In fact, aluminum accounts for 8% of the weight of the earth crust.
The law of demand and supply means that countries that are top manufacturers of aluminum will create more jobs and business opportunities in the near future. Transportation industry, electrical industry, construction industry are among the top users of aluminum for various purposes.
Last year, there was a 9% rise in the quantity of aluminum produced compared to the previous year. This brings the global total to 63.4 million metric tonnes (MMT). China alone accounts for half of the total amount produced globally, thereby declaring themselves the clear leader in the list of countries producing the highest amount of aluminum the world over. The Chinese government recently raised some environmental concerns which may cause them to reduce their aluminum output by 30% this year. Still, they will be head and shoulders above Russia who are in second position with 3.6 MMT in 2017 as far as aluminum production is concerned.
For each of the country in the table below, their downstream industries have played a major role in the aluminum production. Countries that are into automobile manufacture and construction works are more probable producers than those who are consumer countries.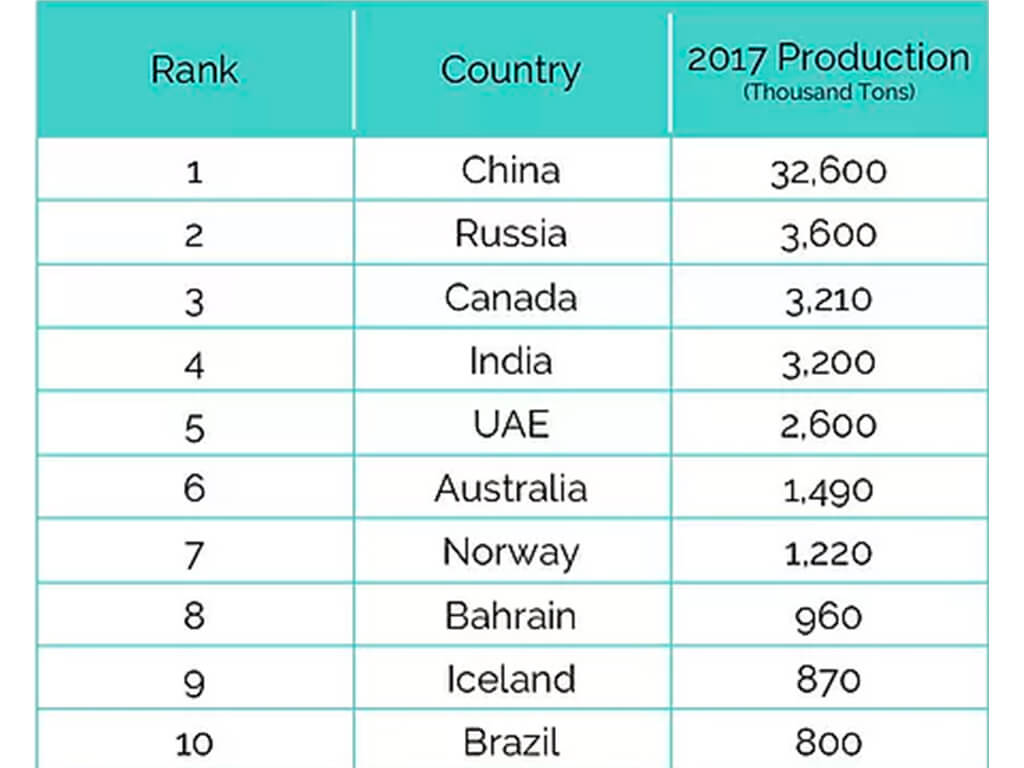 By and large, rapidly developing economies around the world can be tracked simply by following their aluminum production and usage.
Images – Wikipedia